It's been too long. I've been slacking on my blogging duties.. I know. Here's a peek into my past few months:
My
sister
and I were on Lingo! It's crazy what can come out of goal-setting and list making.. I had "Be in the audience of The Price Is Right.. and a contestant if I'm lucky!" on my
25 Before 26
list. Now, I know that Lingo isn't The Price Is Right... but it's LINGO!! And I was a contestant! So much fun! You can watch a little clip of the show
here
...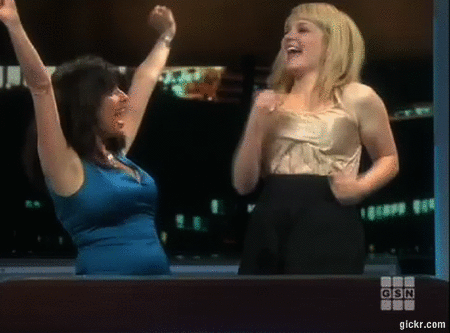 Seabirds, the vegan food truck that I work on, was invited to be a part of season two of
The Great Food Truck Race
on Food Network. I was ecstatic when my boss, Stephanie, invited me to come along. It was such an intense and amazing experience. I had no idea what went into reality television before being a part of one! Now I see
Toddlers & Tiaras
in a whole new light (not like I watch that or anything.. ahem.. ahem...) We got to take our truck all over the country.. which was AWESOME (you all know how I love road trips!) I can't give out too much information now, but you should DEFINITELY check out the shows Sunday nights starting August 14
th
. It's gonna be a fun ride! Here's our team's promo video..!!
I've also been doing a lot of art, which I adore. I've been in t-shirt design beast mode for a while now and hopefully some of my designs will get purchased soon!